VWIEC was able to successfully support business owners in expanding their business using Upmetrics
Hampton University chose Upmetrics for their VWIEC program's participants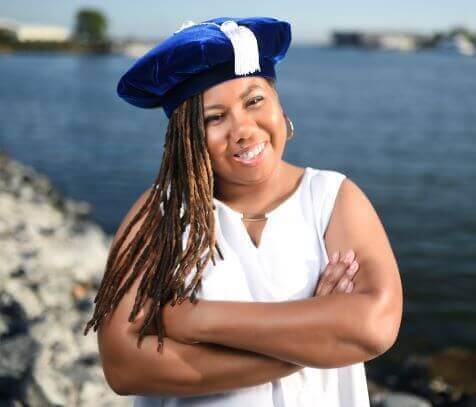 Director of Operations at VWIEC, Hampton University
Dynamic business plan solutions from Upmetrics got the business planning of 3000+ participants on track.
According to a recent report by the United Nations Conference on Trade and Development (UNCTAD), the COVID-19 pandemic forced more than 20% of small businesses to shut down temporarily during 2020. The impact was such that 33% of small businesses were expected to close permanently. It was a devastating and challenging time for entrepreneurs and business owners.
In response to such prevailing conditions, the Department of Education helped establish the Virginia Workforce Innovation and Entrepreneurship Center (VWIEC) operated under Hampton University, Virginia. VWIEC had just one goal. Build a program to help support and increase the number of entrepreneurs across the state of Virginia. It was intended to instill confidence in those impacted by COVID-19. Upmetrics helped VWIEC achieve this goal seamlessly.
Upmetrics is a simple and easy-to-use business planning software. The software helped the VWIEC program participants plan and visualize their business ideas better.
Vision, Mission and Establishment of VWIEC
"The Virginia Workforce Innovation and Entrepreneurship Center (VWIEC) was established in October 2020 through the Department of Education Reimagine Workforce Preparation Grant. We are a non-profit institution" mentioned Dr. Glenda Evans, Director of Operations at VWIEC.
She continued, "The mission of VWIEC is to expand the capabilities and capacity of entrepreneurs in Virginia. Especially after the impact of COVID-19".
"VWIEC strives to serve a minimum of 3,000 participants and provide support services. Services include mentorship, education, networking, pitch competitions, and assistance with financing strategies", she further explained.
The stumbling blocks before laying the foundation of success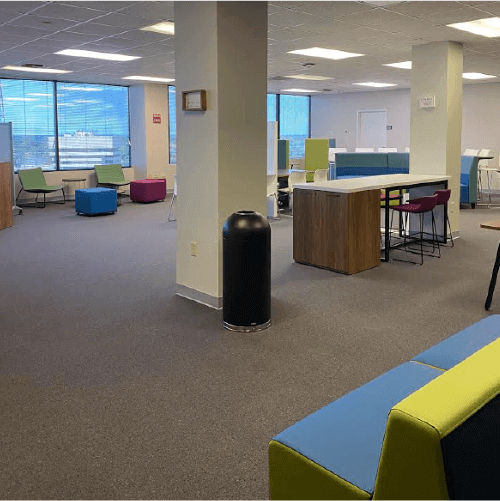 The cohort at VWIEC a part of Hampton University, Virginia, were unable to follow a well-structured process:
Supporting business owners with the above-mentioned problems was crucial since it would help them establish their business and secure funding to expand their business further. But such support for 3000+ participants would require lots of time, effort and a streamlined process.
Struggle of business owners with underlying key issues
The VWIEC business incubator helped participants build their business models. This enabled them to define and pitch their business idea better. But, building a business plan involves working on the intricate details and meticulous planning. Although rough drafts could be created using pen and paper, evaluating thousands of canvases manually would be a tedious process.
The mentors at VWIEC were struggling to find a one-stop solution that would enable participants to be effective, create elaborative business plans with ease and would also enable quick customization to suit the needs of the user.
Creating a business plan requires lots of ideation and evaluation. Participants need to brainstorm to make their plan better with each successive iteration. This would result in making the business canvas evaluation process even more cumbersome.
Upmetrics identified the hurdles and delivered seamless solution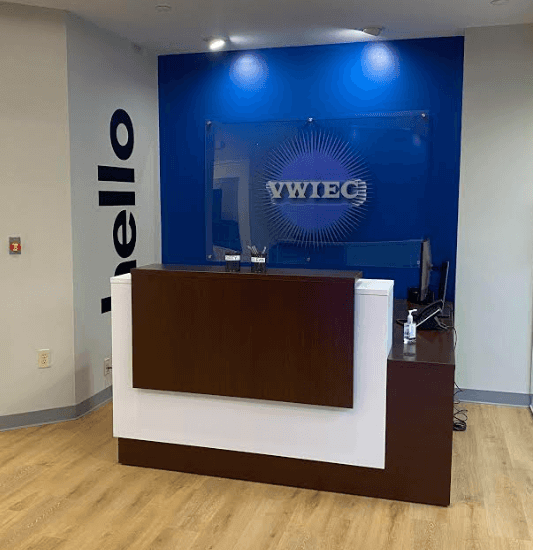 The first step in solving this challenge was to look for other efficient alternatives on Google. Thus, began the search to find a software to help build business model canvases quickly. This resulted in mentors at VWIEC stumbling upon Upmetrics.
Upmetrics was the perfect one-stop solution for all their needs. With Upmetrics, the cohort at VWIEC was able to:
Plan their business in a detailed and coherent fashion
Collaborate on their business ideas and invite mentors to share their opinion on the idea
Create financial projections to help understand cash flow, P&L statements and balance sheet better
Communicate financial reports visually using bars, graphs and charts
Create pitch decks for securing their next round of funding via investors
Strategically plan, brainstorm and create actionable tasks to move the needles forward
The tool was incredibly easy to use and straightforward. It allowed business owners without a technical or management background to succeed.
Effective collaboration with Upmetrics led business owners to new dawn
Using cloud-based strategic planning software, aspiring entrepreneurs at VWIEC saved hours of their precious time in planning and building strategies. Also, mentors and participants were able to collaborate on their idea and iterated to build a plan that helped find product-market fit.
The cohort at VWIEC included a lot of first-time founders. Navigating complex financial spreadsheets was quite a hassle for them. Financial forecast calculators by Upmetrics helped participants generate realistic financial models, resulting in building comprehensive business plans, ready to be deployed.
Since the VWIEC is a host to thousands of participants, the 200+ sample business plans helped create and brainstorm professional plans with little effort. Therefore, building business strategies with business model canvases became a breeze.
Choosing Upmetrics helped VWIEC and its cohorts brainstorm and generate business ideas. Which in turn improved their chances of succeeding. The software even helped them get a quick overview of what works and what doesn't.
Entrepreneurs need to have complete control over their numbers. And building business plans using Upmetrics helped them achieve this.
Upmetrics turned out to be x-factor in their success
Business incubators need business planning tools and softwares to lay a strong business foundation for their participants. Upmetrics, as VWIEC's growth partner, helped them achieve the same. The cohort at VWIEC were able to follow a well-structured process.
The aspiring business owners not only saved time (and avoided being overwhelmed), but were also able to predict accurate financial projections using Upmetrics.
The business owners were now confident and were grateful to Upmetrics for helping them strategize and visualize their business plans better.
Your Ideal Business Plan Is Just A Few Clicks Away!
Create, customize, collaborate, and share your business plan using Upmetrics