Customer loves Upmetrics..
Our most users find upmetrics incredibly easy to use and straightforward. Our simple and user friendly interface and well written documentation allows users to use the Upmetrics even if they does not have technical or management background.
Our users find our sample business plans most useful. Our sample business plans and inbuilt tips save a lot of time because the software does so much of the work for them. All users have to do is choose the sample business plan and modify it as their need!
We are in the process of starting a new business and Upmetrics has been invaluable for modeling realistic financials. Getting a feel for which knobs to turn to improve the chances of success, being able to see the development of your revenue, cash flow, etc. gives a quick overview of what works and what doesn't. Having complete control over the numbers and the business plan has been instrumental in being able to raise funds from investors. Being able to go online and pull up the numbers directly in front of investors really impresses them. A great product that keeps getting better.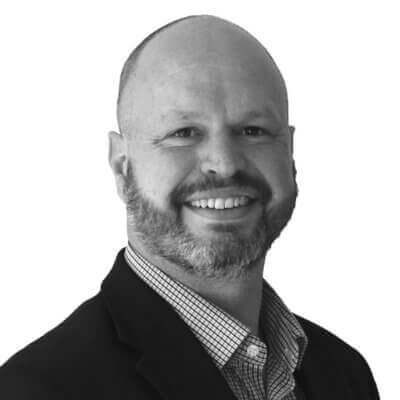 Our Users Give Upmetrics "5 Star" Rating
Upmetrics is built for entrepreneurs like you. With useful features, an interface and powerful sample business plans written by industry experts, it helps you focus on what you do best.
Love this tool!! Not sure how we survived without upmetrics
Qpeople have been working with many business strategy development planning tools.

For incubators and business plan consultants, It provides a feature for designing your own customized business plan template for your clients. Upmetrics is the most comprehensive, complete, flexible, and easy-to-use tool ever used. After showing Upmetrics off to my peers and signing them up, it's safe to say that you've saved our class hundreds of hours. We can strongly recommend it for incubators, business plan consultants, start-ups, and scale-ups.
Small International not-for-profit group needs business and financial planning software
We are a small not-for-profit group with a growing international membership base of new market entry startups. A key element to small business success is early-stage business planning and financial planning. We did a fair amount of research for software companies that could help our membership in these areas and we recently choose Upmetrics. The thing that we appreciated the most is we were able to communicate directly with the principal(s) on some key elements in our development and they were very very accommodating in all respects. We look forward to a long fruitful relationship.
Upmetrics makes creating a business…
Upmetrics makes creating a business plan extremely easy.

Most founders lack a structured process to present their ideas and Upmetrics helps immensely with that.

The only con I can think of is that they could improve their UX a little bit to break things down even further which would make the process less overwhelming when you do get into the weeds.

Definitely recommended to use.
A startup/ business planning builder! The only tool you need!
This web app simplifies the heavy lifting of thinking/planning of writing a business plan, a pitch deck, and many more. It comes with a sample template, helpful tips, and very well-written documentation.

One of the most important sections of a business plan is financial planning. Upmetrics made it easy for me to put up my finance, funding, and other financial-related things into the business plan.

The template gives me an idea about what I should include and how to write them. Making my template, there are useful hints/ tips throughout the page. Imagine a website builder but for a business plan. A business plan builder. How amazing is that?

The web app itself is very smooth to load, it's not lagging at all, very responsive. This is important as we are not working on the software installed on our computers but a web-based application.

The support responds to emails and questions quickly, this is important too! I have high hopes that they will include many outstanding features in the future.
Upmetrics: best app for serious entrepreneurs
After trying Upmetrics, I wish to highly recommend this app to anyone who cares about security and requires writing a business plan flexibly and to a very high standard.

I've tried most apps out there including LivePlan, Bizplan, and Cuttles, and found them all either frustrating or missing something critical. Upmterics had it all from all tools at your fingertips from writing text, styling, and inserting beautiful plots/figures or even to work with sheets similar to Excel... all in one place and under the hood of a professionally looking interface.

The financial plan was one of the key things that have stood up for me, it is very well thought of and easy to set up and use.

More importantly, the team at Upmetrics is busy developing and improving tools and components that really matter to businesses rather than anything superficial or cosmetic.

I am not affiliated with Upmetrics in any way but I wish to applaud the Upmetrics director and his support team for creating this app and for their outstanding customer support.
Trusted by Entrepreneurs and Small Businesses
From small businesses to large enterprises, Upmetrics helps teams around the world
achieve their biggest goals, faster.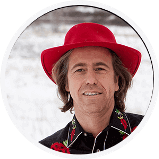 Chris Rosenau
CEO at Our Epic Odyssey
The templates really sold me on the service as they saved me a ton of time, pro-typing my idea. Upmetrics also has powerful tools that were easy to learn, great customer service and the perfect price.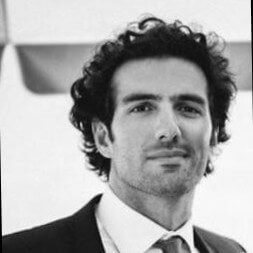 Ingo Hillenbrand
Founder & CEO
The hours I spent searching for an online business plan template was countless. I love how they are providing an explanation for every single step. You'll get guided from the beginning to the end. Had some questions and their support service replied and helped in less than 24 hours. Kinda cool!

Cassandra Davidson
CEO at Figure Bridal Boutique
Customer service was great and really no complaints. There are helpful tips provided on how to complete each section. The charts and visual sections of business plan are pretty cool addition. Overall, it's a helpful resource to aid in completing a business plan.

Trusted over 100K+ Entrepreneurs
No Risk – Cancel at Any Time – 15 Day Money Back Guarantee