Starting a Barber Shop Business can be much easier when you have a well-laid-out plan for your business. Other than the professionals you'd require to hire, there are many other factors that you need to get the upper hand on before the launch. Research into beauty salons can help you chalk out plans for specific services for your Barber Shop.
Industry Overview
The Hair and Salon Industry plays a significant role in the groomed millennial era. Cutting, trimming, and styling services are on the rise, with an estimated 4.9 billion dollars generated each year in this sector. In 2020 alone, a 1.3% rise has been seen in the grooming industry. These factors make setting up a Barber's Shop a viable business prospect, which is more than likely to yield good profits.
Some aspects to consider before you start working on your Barber Shop Business Plan.
Shop Setup Parameters

Several factors need to be aligned for a Barber's Shop setup. This can include your shop's necessary infrastructure or perhaps the electrical, amenities, and other essential connections you might require. These requirements need to be tied in together with the location that you consider.

Equipment Resources and Staffing

For an intermediate to high-end barber's shop, a basic set of equipment and furniture is required for the initial setup. The staffing needs to be proportional to your accommodation. Planning this aspect ahead of time can help you to gauge the scale of your business.

Track your Competitors and Related Industry services

The grooming business is widespread, especially in the current-day scenario. Tracking your competitors is a great way to keep a tab on what typically works with customers. While you might like to add your flavor to the brand, sticking to a few fundamental factors that work is always great.

Budget for each aspect

While businesses have an approximate budget in mind, they often make the mistake of not putting an upper limit on the funding of separate aspects. Having a realistic budget estimate for every individual aspect of your business plan can help draft a plan that can run smoothly without extending your budget.
Chalking Out your Business Plan.
To sketch out a plausible business plan for your Barber's Shop, you can go through a few business plan samples to get your aims for the venture clear. The existing Barber's Shop plan can give some valuable suggestions about essential aspects and those that might pose potential issues.
Our Barbershop Business Plan example will give you a fair idea of what to look out for while writing down your business plan. A detailed outline of specific aspects can present a basic structure that you can add to.
The Upmetrics software for business plans can create robust plans for your own barbershop business. This business plan sample has been created using our software, and it checks all the necessary boxes for a well-covered Barbershop Business Plan.
Barber Shop Business Plan Outline
This is the standard barbershop business plan template outline which will cover all important sections that you should include in your business plan.
Executive Summary

Business Overview
Our Services
Vision
Mission
Customer Focus
Management Team
Success Factors
Financial Highlights

Business Overview

About J&S
Our Services
Our Products
Salon Design

Industry Analysis

Industry Trends

Market-level trends
Firm-level trends
Customer-level trends

Customer Analysis

Demographic Profile of Target Market
Customer Segmentation

Soccer/stay-at-home moms
Professionals
Students

Competitive Analysis

Direct & Indirect Competitors

Joe's Beauty Salon
LUX CUTS
Freddie's Fast Hair Salon

Competitive Pricing
Competitive Advantage

Marketing Plan

The J&S Brand
Promotions Strategy

Local Publications
Major Publications
Community Events/Organizations
Commute Advertising
Customer Loyalty Programs
Direct Mail
Ongoing Customer Communications
Pre-Opening Events

Pricing Strategy

Operations Plan

Functional Roles

Service Functions
Administrative Functions
Miscellaneous

Milestones

Management Team

Management Team Members

John Doe
Jane Doe
Hiring Plan

Financial Plan

Revenue and Cost Drivers
Capital Requirements and Use of Funds
Key Assumptions & Forecasts
Income Statement (5 Year projections)
Balance Sheet (5 Year projections)
Cash Flow Statement (5-Year projections)
Say goodbye to boring templates
Build your business plan faster and easier with AI
Plans starting from $7/month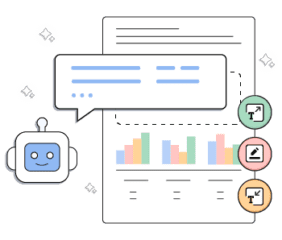 Download a sample barber shop business plan
Need help writing your business plan from scratch? Here you go; download our free barber shop business plan pdf to start.
It's a modern business plan template specifically designed for your barber shop business. Use the example business plan as a guide for writing your own.
After getting started with upmetrics, you can copy this sample barbershop business plan into your business plan and modify the required information and download your barbershop business plan pdf and doc file. It's the fastest and easiest way to start writing your business plan.